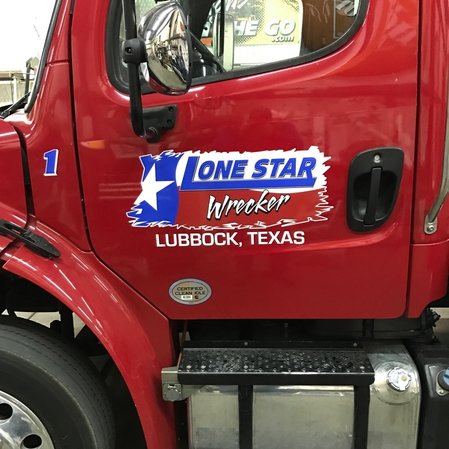 Hauling tons of equipment across the state can be a long and arduous process, especially if you can't find the right type of freighter to do the job. Lone Star Wrecker Service in Slaton has had decades of experience when it comes to hauling heavy loads. We offer great rates and are backed with a fleet of efficient and serviceable trailers which can deliver the heaviest of freights across North Texas.
Lone Star Wrecker Service Does the Job for You
At towing service Slaton we are dedicated to fulfilling all your hauling needs regardless of number and the weight of the things that you need transported. We have a fleet of trailers that are specially equipped to handle all kinds of loads.
Here are just some of the types of freights that we can haul for you:
Construction equipment
Agricultural equipment
Mining equipment
Wind Turbines
Oil and gas equipment
Storage freights
Solar panels and other energy equipment
Lumber and steel loads
Towing stalled cars off the highway is one thing, but transporting heavy equipment and vehicles like tractor trailers, off-road vehicles and even army tanks is a completely different story. Handling heavy yet sensitive cargo such as these poses its own set of challenges that we at Lone Star Wrecker are more than ready to take on.
Enforcing Regulations on Tie Downs
The tying down of cargo and other loads must make use of ropes, chains or straps with a downward force of twenty percent of the weight being tied down. It is also necessary to place additional protections if the materials being transported have sharp edges which can cut through its tie downs during transport.
The regulation also states that one tie down is required for every five feet of length and 1,100 lbs. of the cargo being transported. Two tie downs are also required for items of less than five feet but over 1,100 lbs. or on anything between five to ten feet, regardless of weight.
Transportation vehicles found not following these regulations are subject to fines as mandated by the FMCSA.
Cargo Securing GuidelinesThere are other factors to consider when securing your cargo for transport. One of these things to consider includes the actual weight of the equipment to be transported versus the load rating of the trailer upon which it will be placed. The load rating is usually found in the vehicle's operator's manual. You can also refer to its designation on its license plate.
The legal load limit for most states is usually 80,000 pounds. Heavier loads might require the need for specialized permits and trailers to allow the transport of cargo beyond the state load limit.
Since weight overload is one of the biggest considerations during transport, special care must be given not to place too much stress on the trailer or its individual axles. The tie down regulations issued by the FMCSA should give you a good idea on how to properly secure any type of cargo in a safe and secure manner.
During transport, it is also a good idea to stop and check the materials every now and then to ensure that the tie downs have not come loose. Ropes, chains and straps have a tendency to stretch over long periods of travel, so it's best to check and see if they need to be retightened every few hours.
Finally, it is important to note the method of securing the cargo on the trailer. Using proper securing points and angles of tie downs can ensure that minimal damage will be done to the equipment during transport.
Lone Star Wrecker Does Things by the Book
You don't have to worry about anything with towing Slaton on the job. We make sure to follow all the necessary safety regulations and precautions before moving your cargo out. Our personnel are professionally trained at securing and transporting all types of loads, so you can be assured that all your transported materials will be in the same condition they were in when you left them with us.