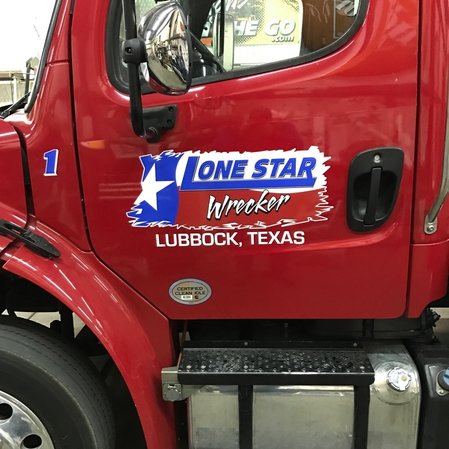 Lone Star Wrecker is a locally owned vehicle towing company operating in Levelland TX. Our staff consists of highly specialized and skilled mechanics with several years of experience handling a broad portfolio of vehicular cases. Over the years, we have built a solid name for ourselves due to our matchless towing services. If you've been experiencing any sort of problems with your vehicle, be it an automobile or tractor, simply call us and we will offer you the best tow service in town. Our car towing company is highly reliable and fully insured and certified to handle and repair your vehicle.
We offer a wide catalogue of towing services, including:
light, medium and heavy-duty towing
computer-controlled service centers
24 hour tow service
car towing under all weather conditions
long-distance tow services
fleet breakdown services
cater to all car models
luxury and classic car towing
Motorcycles, trucks, tractors, bobtails, trailers, boats, RVs, buses – you name it!
relocation of heavy-duty excavation equipment
forklifting service
jump starts
dead battery repair
efficient roadside service
diesel and gas delivery service
flat tire repair
lockout assistance
winching and pull out service
property management services
removal of unwanted and illegally parked cars
friendly, approachable and competent staff
local towing company
And a whole lot more!
​Personal Vehicle Towing
Towing vehicles has never been easier! Lone Star Wrecker is a premier auto tow service that offers immediate and effective assistance to drivers in trouble. If your car suddenly breaks down in the middle of the road, refuses to start or is involved in an unfortunate accident, simply give us a call and we'll send one of our skilled and competent mechanics to you right away. We offer quick and fast tow service for your damaged vehicle. Our team of car experts use the latest and the best in towing equipment to transport your car easily to your intended destination. Our staff are well versed in the intricate electrical and mechanical system of your car and are in a position to offer you the best possible roadside assistance. No matter what your car's size and model, we at towing service Levelland can easily accommodate your needs. As a plus, we also cater to all luxury and classic car models as well as motorcycles. You name it, we'll do it!
Property Management Towing
You will not find a tow company better than towing Levelland in all of Levelland TX. Our Levelland towing service is par excellence and we are second to none in our field. Our property management towing facility is conducted with full observance of various local and state vehicular laws. We offer management companies and private property owners an ideal solution to control their parking lots. If you've been having trouble with for-sale vehicles, abandoned vehicles, or cars parked in places you do not authorize, we are just a phone call away. Our staff are always on hand to assist you in maintaining your property. Over the years, many customers have praised our first-rate impound service, enabling us to become undisputed leaders in the towing business. We have formed affiliations with reputable property managers to help you manage your parking in a way that fits your needs. Now you'll have no trouble with clogged parking lots or illegally parked cars!
Heavy Duty Towing Levelland
We at wrecker service Levelland have established a strong and far-reaching reputation as a leading towing company in Levelland, TX. We offer superior heavy-duty and fleet towing service to drivers all over the city and the surrounding areas. Our qualified mechanical engineers maintain a fleet of towing and recovery equipment for efficient and quick transport of heavy-duty trucks and other large vehicles. We give you full assurance that your vehicle won't sustain any damage under our ministrations as we are the leading experts in our niche. As our name suggests, we are fully professional vehicular engineers dedicated to offering our customers the best quality towing service possible. Be it tractors, trucks, bobtails or trailers, we provide 24 hour towing to facilitate you in your hour of need. Towing vehicles of all sorts is our forte, and we make it a point to excel at our towing service delivery!