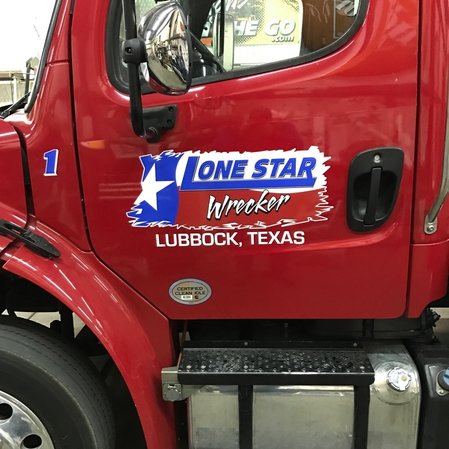 Muleshoe Towing
Finally! A fast and reliable Muleshoe towing service you can trust! What's worse than being stuck and stranded on the side of the road? Waiting hours and hours for your Muleshoe tow truck to arrive. At Lone Star Wrecker, we understand how frustrating and disappointing it can be to have your car breakdown in Muleshoe TX and not have the help you need. Whether it is night or day, you have to worry about safety, and dangerous driving conditions. That's why we make sure that we arrive to your Muleshoe location in a time efficient manner.
The decision to call a towing company is often a difficult one. You are not sure who to call and you wonder how fast, safe and reliable the towing company really is. A phone call to the wrong towing company in Muleshoe can cause you more harm than good. That's why you need a fast, reliable, and professional towing company at your disposal.
Discover why many of our clients prefer our heavy duty towing Muleshoe! At Lone Star Wrecker, we understand that your main concern is getting you and your family back on the road safely and out of harm's way. We have taken the necessary steps to make sure you have an effortless towing process. When you call our towing company, you can expect the following:
Fast service– We have live operators that will answer your call and send a tow truck to your location immediately
Availability- We are available 24/7 to handle any type of emergency.
Friendly– We understand how stressful being stranded can be. That's why all of our operators will provide service with a smile to keep you at ease.
Professional– Our operators are highly skilled and trained professionals who know how to handle diverse towing situations with care.
While being stuck on the road is no walk in the park, it's a relief to know that help is just a phone call away. Instead of waiting for disaster to strike, we encourage you to program our number into your phone now. Of course, we hope that you never have to call a towing company, but when you absolutely need a towing company, we want you to call us. We handle a wide variety of towing services that includes the following:
Heavy duty towing
Light/Medium duty towing
Emergency towing services
Roll Back towing
Commercial towing services
Winch Outs
Roadside assistance
And much more!
We also provide towing services for commercial businesses!
In addition to offering towing services for vehicles, motorcycles, motor homes, and heavy duty equipment, we also offer commercial towing services. If you are a property owner and need to have an illegally parked vehicle removed from your premises, we have you covered. We offer the following commercial towing services in Muleshoe and the surrounding areas:
Parking lot signage
Parking Permit Systems
Vehicle/Boat storage options
Free signage
Private property impounds
Let our towing Muleshoe handle all of your towing needs! Give us a call today!
When it comes to choosing a towing service, you want a fast, reliable and honest towing company that takes care of all your needs. At Lone Star Wrecker, we have a specially trained staff that is highly skilled in handling a diverse array of tow truck needs. Whether you need to transport heavy equipment, need assistance with jump start, or need to remove a car from your property, you can rest assured our staff, is ready, willing and able to handle all of your Muleshoe TX towing needs.