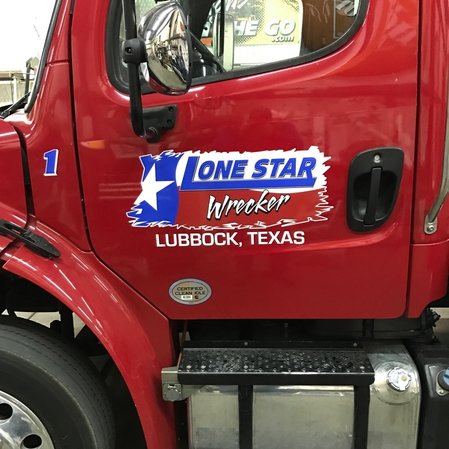 ​When you are stuck on the side of the road, you need a fast and reliable Littlefield towing service.
Whether you have a flat tire, your engine won't start, or you got into an accident, you can rest assured that our towing company in Littlefield will respond to your request immediately, and arrive quickly to take care of your needs.
Our Littlefield Towing service is available when you need us most! At Lone Star Wrecker, we care about your safety and well-being. This is why we provide you with fast, friendly and reliable towing services 24/7. Whether it's 10 am on a Sunday or 2 am on a Friday, you can put your mind at ease knowing a reputable towing company in Littlefield is on its way.
When you allow Lone Star Wrecker to take care of all your towing needs, you can rest assured that you will:
Feel safe – We are a full service towing company with uniformed drivers who are trained to handle diverse roadside situations.
Put your mind at ease – We will show up quickly and provide you with the towing services you need. This way you can move forward with your plans.
Feel comfortable – When you are in an emergency situation, the last thing you want to experience is service by an unprofessional towing service. At heavy duty towing Littlefield, we understand your concerns, and we make sure all of your drivers provide you with quality customer service.
If you need a towing service immediately, we encourage you to call 806-589-2723. We also offer towing services and roadside assistance in the following Texas areas:
Here are some towing services we provide Littlefield and the surrounding areas!
Many people often think that Littlefield towing companies only tow cars from car accidents or non-working vehicles. However, that is simply not the case. At our Littlefied towing service, Lone Star Wrecker, we provide the following services:
Roadside assistance
Lockout assistance/Vehicle entry
Gas delivery
Emergency towing
Tire changing services
Heavy duty towing
Flatbed towing services
Winch Outs
Towing and Recovery
Jacknife
Docking and Undocking
​We offer a wide variety of towing services that will accommodate your needs! At Lone Star Wrecker, we are not limited to emergency and roadside assistance. We also provide towing services for improperly parked vehicles. Whether someone parked illegally, or a vehicle needs to be removed from a property, we provided tow away services. These include:
Systems for parking permits
Vehicle and boat storage
Private property impounds
Parking lot signage for reserved, handicapped and other spaces