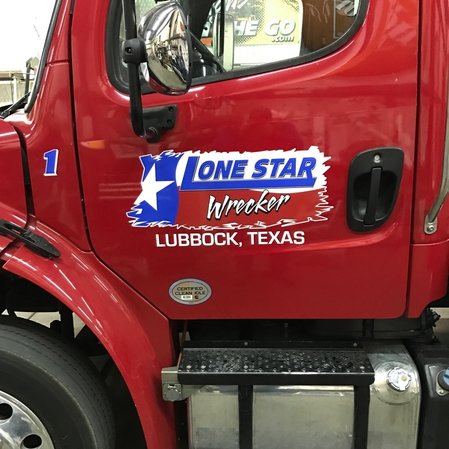 The Best Heavy Duty Towing in Lubbock – Lones Star Wrecker
LONE STAR WRECKER IS LUBBOCK'S BEST HEAVY DUTY TOWING SERVICE AROUND. SPECIALIZING IN TOWING CONSTRUCTION EQUIPMENT, OIL FIELD TRUCKS AND SEMIS, TO WINCH OUTS, WRECKER SERVICE, TOWING SERVICE, LIGHT TO MEDIUM TOWING, TOWING AND RECOVER, OFF-ROAD RECOVERY, EMERGENCY TOWING, AND FULL SERVICE ROADSIDE SERVICE! WHATEVER YOU AUTO NEEDS, LONE STAR WRECKER HAS YOU COVERED.
Our specialty is heavy duty towing! We can tow your tractor trailer, semi-truck, 18 wheeler, straight truck, dry van, reefer, low boy trailer, flatbed trailer, bus, motorhome or RV anywhere. We are also a full towing service, wrecker service, and emergency roadside service in Lubbock and the surrounding area.
​Our towing company in Lubbock, TX will do everything we can for our customers. We understand that semi trailers and all types of vehicles break down in dangerous situations and our highly trained wrecker drivers will ensure your safety, and will quickly get your construction equipment out of the roadway. Our Lubbock wrecker service is available 24 hours. Our experienced heavy duty towing service, towing drivers and technicians can address any of your questions or concerns about our towing & recovery services in Lubbock TX,
Wolfforth TX
,
Plainview TX
,
Littlefield TX
,
Muleshoe TX
,
Levelland TX
,
Post TX
,
Crosbyton TX
,
Shallowater TX
,
Idalou TX
,
Brownfield TX
,
Slaton, TX
,
Tahoka TX
and the surrounding areas.
Our wrecker service lubbock includes but it not limited to: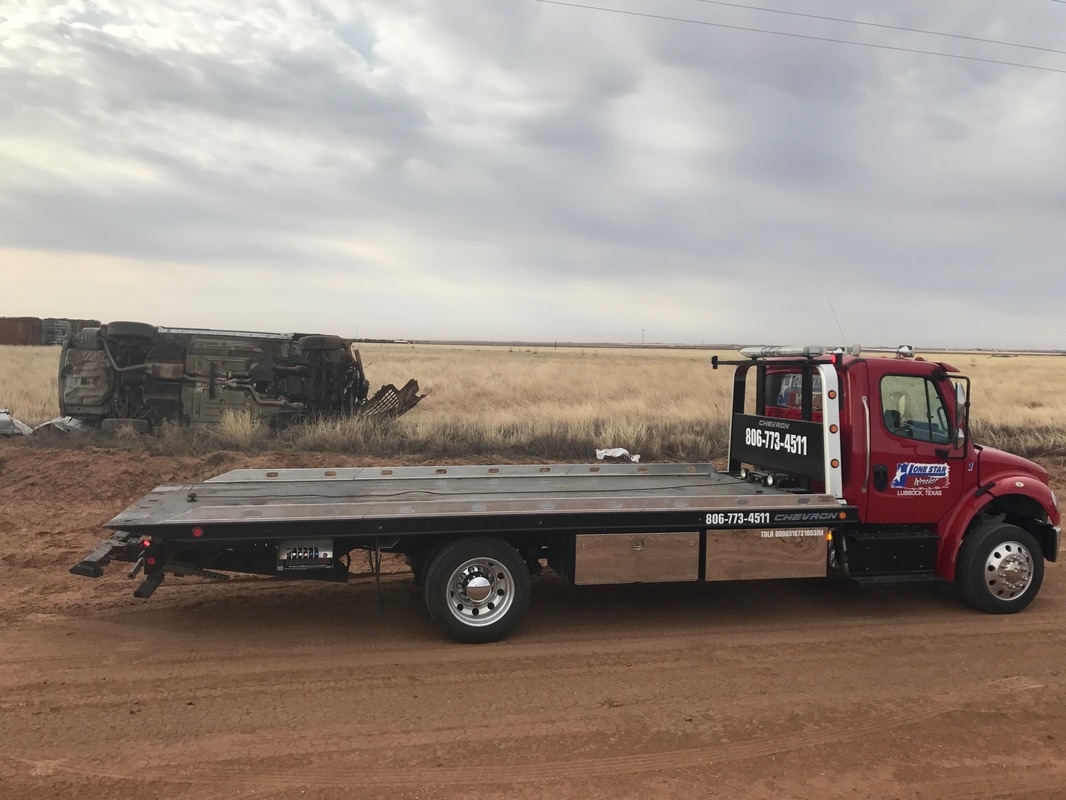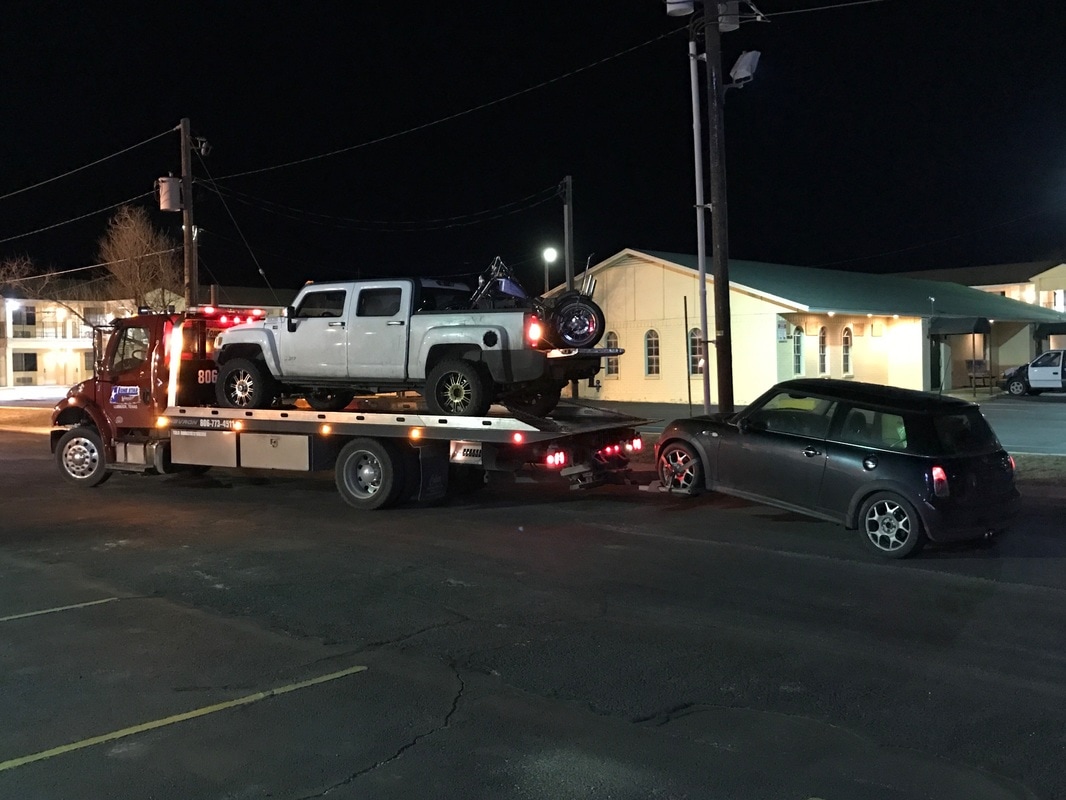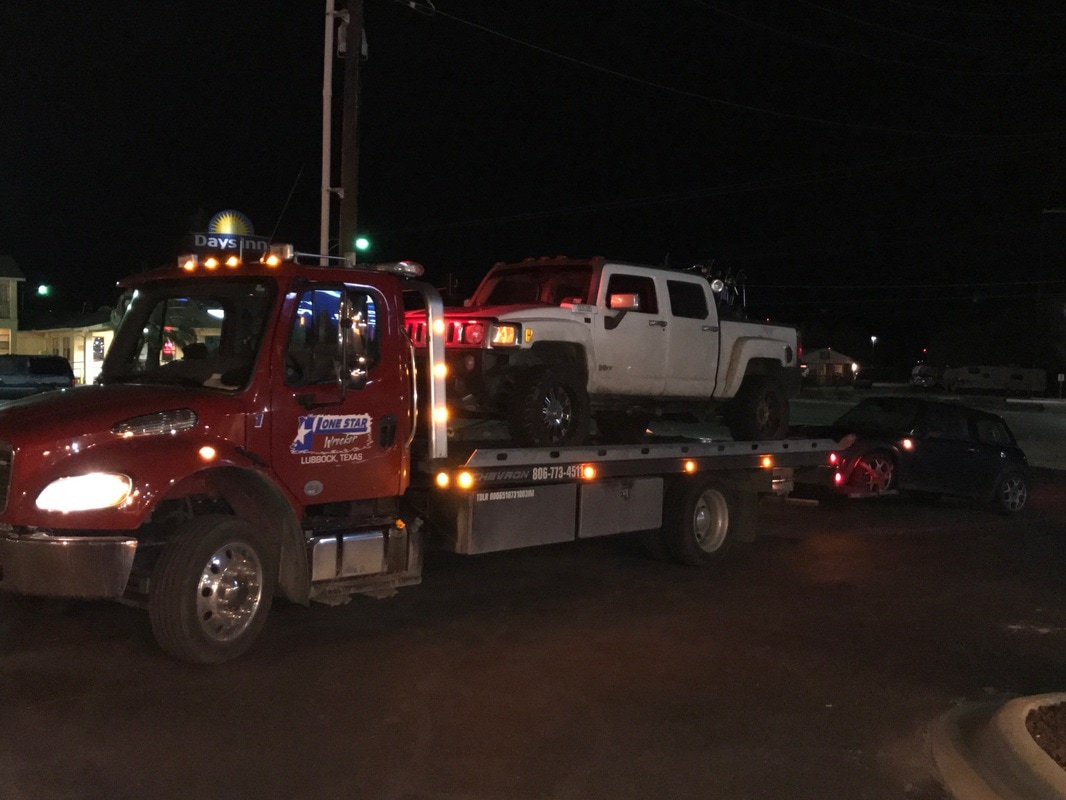 Many of our competitors cannot handle heavy duty towing like a oilfield trucks, heavy farm equipment, construction equipment or a semi trailer. Not all tow truck services offer heavy duty towing. Lone Star Wrecker in Lubbock can meet your heavy duty towing, and light to medium towing needs. Our heavy duty transport trailer is designed to be able to tow very large, very heavy vehicles and equipment to the destination of your choice. Moreover, our towing specialist are fully insured, licensed, and bonded in Texas in order to make sure that your vehicles are delivered safely and effectively.
Our roll back service has many different services to offer our clients and customers. We insure that quality and safety comes first, We also recognize that we are in an emergency-based business, where expedient service is necessary to resolve a breakdown. Lone Star Wrecker services
Lubbock
, Wolfforth, TX, Plainview, TX, Levelland, TX, Muleshoe, TX, Post, TX, Crosbyton, TX, Littlefield, TX, Shallowater, TX, Idalou, TX, Brownfield, TX, Slaton, TX and the surrounding areas.
We can assist you with all of your heavy duty towing needs!
Are you looking for a heavy duty towing service in Lubbock and the surrounding area? If so, you are in the right place. At Lone Star Wrecker, we understand that larger vehicles such as trucks, SUV's, trailers, vans, and heavy machinery require special equipment that can handle their size and weight. This is why we have the most modern equipment on the market today that can handle heavy machinery and equipment ranging from 12 tons, all the way up to 60 tons! There is no job too big or small for us to handle at our towing service Lubbock.
We understand that heavy equipment and larger vehicles come in all shapes and sizes. This is why we have a versatile fleet of transportation equipment to accommodate your needs, and will be able to handle any relocation challenge that comes our way. Whether you have a motor home, a SUV, or a heavy piece of equipment, you can feel at ease knowing we can haul it to its destination safely. For your convenience, we are available to assist you with your heavy-duty towing needs 24 hours, 7 days a week!
We are a towing service you can depend on! When it comes to handling a larger vehicle that requires special equipment and extreme care, you need a skilled and experienced professional on your side.
When it comes to handling heavy duty equipment, you don't want just anyone handling your assets. This is why we ensure that all of operators are intensively trained on how to handle heavy equipment. Our operators are more than tow truck drivers, they are specialists who have the skills, experience, and know how to handle your equipment.
When you choose a heavy-duty towing service, you want a towing service that is fast, reliable and friendly. When you choose our wrecker service Lubbock, you can rest assured that you will experience the following:
Reliability– You can be assured that our tow truck operators will show up on time and ready to transport your heavy equipment
Availability– We understand that anything can happen anytime of the day or night. This is why we are always prepared by offering you heavy-duty towing services 24 hours a day, 7 days a week
Experience – All of our operators are thoroughly trained and highly skilled to handle all of your heavy duty equipment and towing needs.
In addition to heavy-duty towing services, we also offer a wide array of towing and recovery needs in Lubbock, and throughout the surrounding areas. Some of these services include:
Roadside assistance
Light/Medium duty towing
Jump Starts
Lock out services
Gas/Fuel delivery
Commercial towing services
Whether you need to transport your vehicle across the state or to a showroom, you can feel confident that we will get your vehicle to its destination on time and within your budget. Give us a call today and discover how we can help you with all of your heavy-duty towing needs!