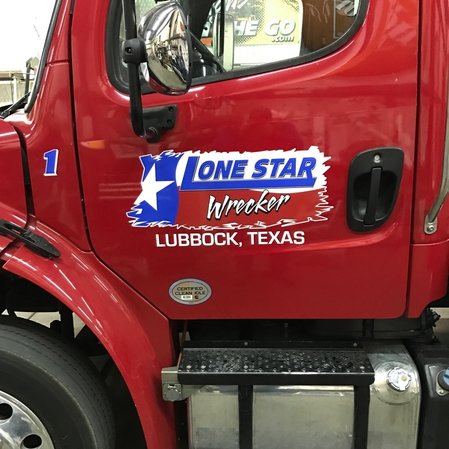 ​Relax! You've just found a Plainview TX towing service that truly cares about you and your safety!
Lone Star Wrecker provides professional towing, emergency recovery, roadside assistance and commercial towing services to and the surrounding areas for vehicles of all types and sizes. With a large fleet of state of the art equipment, our trained Plainview staff is ready and waiting to serve all of your towing needs.
A friendly towing service in Plainview you can count on! The decision to choose Lone Star Wrecker can make all the difference on how your towing experience can be. When you are stranded on the side of the road in Plainview, the last thing you want to worry about is the agenda of your towing company. You want fast, reliable service, and you want to get back on the road safely.
At wrecker service Plainview, your peace of mind is our number one priority. This is why we do everything we possibly can to make sure you are receiving fast and efficient service. As a Plainview towing company that cares about our clients, we ensure the following is happening at all times when you choose our towing service:
Quick response time– we have live dispatchers ready to take your call and send out a tow truck within 30 minutes of your request.
Skilled Operators- Our tow truck drivers are more than drivers, they are skilled specialists that know how to handle a wide array of different towing situations.
Reliability- You can rest assured that our skilled operators will show up on time, and help you get off the side of the road.
While it's certainly not a great experience to be stranded on the side of the road, it's a relief to know you have a towing Plainview you can rely on. At wrecker Plainview, we can provide you with a wide variety of towing, recovery, and roadside assistance services in Plainview. Some of our towing services include the following:
Emergency Roadside assistance ( 24/7)
Tire changes and/or repairs
Light, medium, and heavy duty towing
Flat Bed Towing
Jump-Starts
Lock-out Services
Fuel/Gas Delivery
Commercial towing services
Boat towing
Vehicle storage
Winch outs
Discover why Plainview residents prefer our towing company! When it comes to getting back on the road safely in Plainview TX, you want a fast and reliable heavy duty towing Plainview that has the skills, experience, and know how to handle all of your towing and roadside assistance needs. At Lone Star Wrecker, we can provide you with fast, reliable and friendly service in Plainview today. Give us a call at 806-589-2723 and discover why many Plainview residents prefer us over any other towing company in the area!
In addition to our Plainview towing services, we also provide towing services in the following areas:
Don't be stuck on the side of the highway! Help is only a phone call away—call our fast, friendly, and reliable towing service in Plainview today!